Our latest company profile
INTRODUCING ONPRO CONSULTING
Onpro Consulting is a business and technology strategy and management consulting firm with deep roots in International ERP and Integrated Enterprise software projects. We bring this deep experience in the delivery of business transformation projects to the Fourth Industrial Revolution (4IR).
We believe the days of large software companies, and integrators for that matter, focusing on selling software and services at all cost are numbered. Or it should be. Companies and countries that focus on enhancing business agility and on improving competitiveness are the ones that will thrive going forward. Technology is merely a tool to achieve a business goal. Too much emphasis is currently placed on software selection and implementation and too little on serving the business purpose.
Our mission is to take our clients on a digital transformation journey that aims to reinvent the way they do business.
It is our contention that for companies to be competitive in today's fast-moving market where consumers require instant gratification, you need to be agile, NOT constrained by bureaucracy, you need to embrace true automation and you need to embrace AI and predictive insights.
The opportunity presented by Fourth Industrial Revolution (4IR) thinking, technologies and concepts, is to challenge the paradigm of traditional business processes and the need for human-designed roles in how businesses are managed. The role of ERP and of administrative and compliance overhead in a business needs to be rightsized. The 4IR will deliver real automation and business agility and will empower employees to focus on the delivery of high-quality service or product to customers. This is the business purpose, the reason the company exists, after all.
The success of digitalisation initiatives requires a strategy linked to the creation of fundamental business value, that is clearly articulated and communicated, and has enterprise-wide validity. 4IR or digital transformation projects are no different from other traditional enterprise transformation projects. All the same rules apply:
It must be grounded in business strategy and not a gadget fest.
Change management is even more important than with other enterprise transformation projects. The perceived threat to jobs is as real as it is unfounded. Continuous learning, training and embracing the opportunity that digital transformation presents are critical to success. Jobs will change, they will only be threatened if you do not adapt.
You must think big but act incrementally in an agile fashion.
You must place emphasis on benefits realization follow through to guard against "gadget" projects.
You must focus on enhancing customer centricity and business agility as core strategies.
Garbage in – garbage out still applies.
Our Solutions and services
We offer world-class business and technology consulting, data science, digitalisation and integration technology solutions. With a combination of 'grey hair' and bright, young minds our collective IP is applied to interesting projects and we genuinely care about creating value for our clients.
Strategic consulting on how to leverage the opportunity presented by Artificial Intelligence, Big Data and Data Science to reinvent the way companies work and do business.
Professional consulting and solutions in the compliance space. We have extensive experience in software asset management and licence compliance and also in general information systems and data compliance and auditing.
Data value chain. Data is the new oil, it has been said. But data is only valuable if you have the correct data at the right time and of sufficient quality. Enrichment of data from sources outside of an organisation is an important approach to exponentially improve the value derived from digitalisation initiatives. Most importantly, A corporate culture of caring about data quality throughout the data value chain is the keystone to being prepared for the digital transformation journey. No amount of technology is going to fix bad data culture.
Big data and data science consulting and solution projects. It is all about business improvement decisions not being hypothesis-driven, but rather, based on big data deciphered by pattern recognition – and not by humans.
The design and delivery of enterprise grade digital transformation projects.
AI solutions for automation in warehouses and supply chains. Using video, machine learning and automation with both back-end and edge components to improve, amongst other things, accurate stock location in real time, stock taking and yard management at DCs.
SAP EWM solution design and project delivery services. We recently completed a two-year SAP EWM project in Denmark and Sweden.
Value added reseller for the IDERA suite of Database Management & Development Tools. Check out www.idera.com
About the leaders
Hein Pretorius
Chief Executive Officer and founder
Hein has led and managed Strategic Business and Enterprise Level IT projects since the early 1990's. During this time, he managed a number of strategic projects such as the establishment and growing of new companies, mergers, acquisitions, BEE transactions, ERP and Enterprise Level ICT Projects.
Hein established Onpro Consulting early in 2013 with the mission to leverage technology to provide enhanced competitiveness and business agility for our clients.
Over the past 4 years, we have been investing in learning, experimentation and the delivery of enterprise grade AI, Machine Learning and Data Science projects in diverse industries including vehicle tracking, banking, industrial condition monitoring, supply chain and FMCG industries. Some of our current engagements include data science to enhance competitiveness and client centricity in the resorts management industry.
Hein found that by enabling people to seek and maximise their potential, you encourage a will to succeed, a willingness to collaborate and a desire to explore new ideas.
Eva Noble
Chief Operations Officer
Eva is a CASA and CISA. She is an experienced Internal Auditor, Risk and Programme Manager with experience in rejuvenating Internal Audit departments including forensics, rolling out risk management – operationally and strategically. And recently delivering a SAP ERP project across a global mining group in 3 languages, on time, in scope and within budget.
Her career started as a Senior Auditor at Transnet after completing her articles with Deloitte and Touche (now Deloitte). She joined IDC in 2001 as Head of Internal Audit. Eva has a breadth of experience across a wide range of industries through experience gained at Transnet (Transport, Logistics, Property, Treasury, Telecommunications, and Ports), IDC (farming, steel, fishery, financial services), AngloGold Ashanti, Edcon and AB InBev.
Eva enjoys developing and leading teams. She has an open management style, is direct and fair and has the ability to work with people across many levels within an organisation.
Eugene Naidoo
Chief Technology Officer
Eugene is a thought leader in digital transformation, constantly challenging the status quo and pushing the boundaries in solving business and technical challenges.
He has qualifications and experience in Scaled Agile (SAFe), TOGAF and ITIL. Over the past 20 years, Eugene gained valuable experience across a diverse spectrum of industry sectors, including telecoms, retail, logistics, mining, manufacturing and financial services. He is passionate about leading and empowering people to reach their personal and career potential.
Eugene spent the past three years leading the Enterprise Software capability for one of the top four banks in South Africa. He has extensive experience in Technology Strategy, Enterprise Architecture, Design, System Migration and Integration.
During the course of 2019, he will be relocating to our UK office.
Onpro international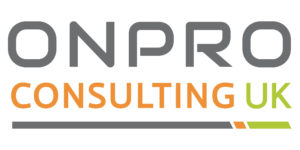 Onpro Consulting UK Limited is based in 4200 Waterside Centre, Solihull Parkway, Birmingham Business Park, B37 7YN.